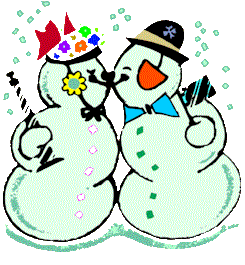 There's something very special about winter weddings. The warmth of the holiday season combines with the love and beauty of the wedding ceremony and the effect is always special and meaningful. The nice thing about winter weddings, too, is that they're off-season, so rates are often lower for things like catering and venues.
An important part of any wedding, regardless of season, is wedding favors. Winter wedding favors are a personal favorite of ours because there are so many unique options available during this time of year. Whether you give your guests candy canes or peppermint hot chocolate kits, your guests are sure to appreciate how thoughtfully you blended the season with your wedding celebration.
A great way to thank your guests for celebrating with you and your brand-new spouse is to provide bottles of wine, cider, or champagne with personalized wine labels that include details of your special day. We have a wide selection of beautiful wedding wine labels, many of which are perfect for winter weddings.
Personalized wedding wine labels have the amazing ability to turn simple beverages into beautiful decorations and can even serve as winter wedding centerpieces. Simply arrange three bottles of different beverages (e.g. red wine, non-alcoholic cider, champagne) in the middle of the table with some color-coordinated ribbon to tie them all together and voila! A beautiful wedding centerpiece!
If you have custom label ideas, we are happy to help you design a completely custom label. For a $50 fee, we will design your label from scratch and keep working with you to make sure it's exactly how you've always imagined it. If you would like to see a sample of our products, feel free to submit a request using our website and we'll have a sample label to you within a week.